* * *



























-- With the passing yesterday of Floyd's much-loved daughter, Shannon, we have a memory between Floyd and Suzanne that Suzanne wanted to share with all of us who are grieving for Floyd and his loss at this time.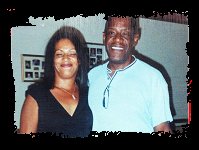 Three weeks after Floyd had a hummingbird fly into his kitchen, our cat, called "Kafka," died. Floyd loved him as much as I did, and Kafka adored Floyd, too. The night Kafka died, I prayed to God that he would give me a sign that Kafka was in heaven with my deceased husband. I asked for a sign the day I was moving out of my house where Floyd and I lived for 3 years. The house was empty and hollow. I received no sign that day or the following day. The next day I returned to my empty house to donate an adjustable bed to an old invalid couple. The caretaker was with me in the family room and I had opened the sliding glass doors leading out onto the deck. It was a cold, gloomy day in May. No sun. No flowers out there. Suddenly, a beautiful hummingbird flew in and alighted upon my hand. I was amazed! It was the sign I had prayed for. It was my beloved Kafka. Coincidence? I don't think so. Floyd's beautiful daughter, Shannon died yesterday. There is a reason that the hummingbird was sent by God to carry Kafka and Shannon away on its beautiful, fragile wings to heaven. Suzanne

Shannon passed after a long fight with cancer. She had her whole family around her. Floyd spent a great deal of time with her in the many recent months. If you would like to send an email to Floyd, they will all be printed and mailed to him. Please send them to: floyd@floydsneed.net.


* * *



-- UPDATE on Floyd's cancer scare: After a complete round of radiation treatments, Floyd is doing very well and is up and painting and playing again! He wants to thank everyone for all their great and kind wishes and prayers for his healthy recrovery. It, obviously, helped!
* * *





-- Some of you out there have been asking, so here's the latest on Floyd's health: He is experiencing an unexpected diagnosis of lymphoma cancer. But there is a good prognosis of a full recovery in time. He is so very grateful to his loyal, loving fans and wishes to thank you all so much. You are all a most important part of his life.



* * *



-- Many of you have asked, so the update is that Floyd's surgery was a few months ago and he's doing just fine! He appreciates knowing how much you care, and he has received ALL your emails! So, thanks for that, too!