* * *





-- A message from Floyd Sneed, regarding the passing of Three Dog Night band mate, Jimmy Greenspoon:

Jimmy was my dearest friend and the most talented keyboard player I've ever known. I loved him from the first day we met. Our friendship and respect for each other will always be cherished. God bless you, Jimmy. I know you are in Heaven with Jesus, because you told me you believed in Him.

God bless... Floyd Sneed
* * *



-- Many of you know that Floyd lost the love of his life, Sandy Sneed, just a couple of months ago to cancer. He asked that a note be added to his website so all his fans would know that there will be a Memorial Service for her in June of 2015 in Blue Rock, Alberta, Canada, where her ashes will be allowed to fly with the four winds. And thank you all for all your prayers and positive thoughts during this difficult time for Floyd and his family.
* * *




-- HOT OFF THE PRESSES! — Watch "Dancing With The Stars" on ABC-TV (8pm, or 7pm Central time), Monday, November 17th, for an interview with Floyd during the show! Many of you know that Floyd's sister, Maxine, was previously married to Tommy Chong, who is in the semi-finals! And by the way, Maxine was interviewed, too! Probably in the video clip before Tommy does his dance, so watch closely -- and set your DVR!


* * *

























-- With the passing yesterday of Floyd's much-loved daughter, Shannon, we have a memory between Floyd and Suzanne that Suzanne wanted to share with all of us who are grieving for Floyd and his loss at this time.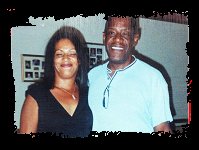 Three weeks after Floyd had a hummingbird fly into his kitchen, our cat, called "Kafka," died. Floyd loved him as much as I did, and Kafka adored Floyd, too. The night Kafka died, I prayed to God that he would give me a sign that Kafka was in heaven with my deceased husband. I asked for a sign the day I was moving out of my house where Floyd and I lived for 3 years. The house was empty and hollow. I received no sign that day or the following day. The next day I returned to my empty house to donate an adjustable bed to an old invalid couple. The caretaker was with me in the family room and I had opened the sliding glass doors leading out onto the deck. It was a cold, gloomy day in May. No sun. No flowers out there. Suddenly, a beautiful hummingbird flew in and alighted upon my hand. I was amazed! It was the sign I had prayed for. It was my beloved Kafka. Coincidence? I don't think so. Floyd's beautiful daughter, Shannon died yesterday. There is a reason that the hummingbird was sent by God to carry Kafka and Shannon away on its beautiful, fragile wings to heaven. Suzanne

Shannon passed after a long fight with cancer. She had her whole family around her. Floyd spent a great deal of time with her in the many recent months. If you would like to send an email to Floyd, they will all be printed and mailed to him. Please send them to: floyd@floydsneed.net.